On Sunday Mornings We will Be sharing our services live from our Facebook Page. you do not need a Facebook account to view these videos. Simply click the button below, and it will direct you to our page. For previous videos recorded on Youtube, click the bottom link.
Family
Worship
Center

Assemblies of God Church
Celebrating 69 years in Park Falls, WI and 22 years in our current building, Family Worship Center's strives to reach up to God, reach in to our hearts, and reach out to our community.
Office Hours:
Monday, Tuesday: Closed
Wednesday through Friday: 9:00AM - 4:00PM
Saturday and Sunday: By Appointment Only
Sunday Service: 10:00AM
Youth Group: Sunday's at 5:00PM
Thursday Prayer: 6:00pm-7:00pm
Below are three of our upcoming events. To see more events, click the link below. See our full calendar by clicking "calendar" option below.
Kids' Ministries
Soft Opening
Bruce Lutz
Celebration of Life
Outdoor/Drive-In Movie Event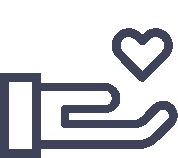 "Each of you should give what you have decided in your heart to give, not reluctantly or under compulsion, for God loves a cheerful giver."