Due to the Mandatory mask Mandate put in place by Gov. Evers, we will no longer be having two services. We will continue to have one service which will start at our normal start time of 10:00AM. Masks are mandatory for all people 5 and older. If this law is not followed, the state could fine not only individuals but also businesses (such as our church) that do not enforce the law. Exceptions to the rule: children 4 and under, those with cognitive and sensory based disabilities, and those with breathing disabilities. We continue to stream our services live online at the link below. Children's ministries will still be opening on Aug 2 and when they are outside, they are not required to wear a mask. If you have any questions, please message us. Thank you for your understanding.
Family
Worship
Center
Assemblies of God Church
Celebrating 69 years in Park Falls, WI and 22 years in our current building, Family Worship Center's strives to reach up to God, reach in to our hearts, and reach out to our community.
Office Hours:
Monday, Tuesday: Closed
Wednesday through Friday: 9:00AM - 4:00PM
Saturday and Sunday: By Appointment Only
Sunday Service: 10:00AM
Youth Group: Sunday's at 5:00PM
Thursday Prayer: 6:00pm-7:00pm
Below are three of our upcoming events. To see more events, click the link below. See our full calendar by clicking "calendar" option below.
Outdoor/Drive-In
Movie Event
Kid's Ministries
Grand Re-Opening
​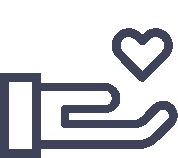 "Each of you should give what you have decided in your heart to give, not reluctantly or under compulsion, for God loves a cheerful giver."